Dalaman Cheapest Fares
The lowest fare found to Dalaman (DLM) was £83 with EasyJet. The fares shown here are the lowest flight prices to Dalaman obtained in actual searches by Just The Flight customers. To search and book flights to Dalaman in 2020 and 2021, please enter your requirements and click the search button above.
The Dalaman Spa Experience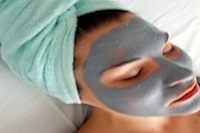 Turkish baths are known the world over, and for good reason. The thorough, relaxing treatments not only cleanse but also ease tensions and leave you sparkling from head to toe. The Dalaman area is blessed with sulphurous thermal springs that provide hot, mineralised water to visitors who wish to relax in a healthy Turkish bath. A Turkish bath begins with a warm sauna experienced and is followed by a thorough, soapy rubdown, and finalised with a head-to-toe massage that will leave you feeling utterly cleansed, warm, and relaxed. There is simply no better experience in the world and it is something everyone should experience at least once in his or her lifetime. True Turkish baths are an experience to be lingered over, not something that should be rushed through. It is both a mind and a body experience.
Many people think Turkish baths are only for men, but women have been enjoying them for centuries as well. Dalaman caters to both the traditional Turkish bath experience and more European leanings with a wide variety of spa offerings. Locations such as the Thermemans Resort, the Hilton Dalaman Resort and Spa and the Swissotel Gocek Resort offer a full range of spa experiences, from traditional Turkish Baths to steam rooms, pools, and a full range of massages and therapies. Ayurvedic massages are the ultimate in healing relaxation. Manicures and pedicures are available at most spas, along with body masks, hot stone massages, sugar rubs and peels, and skin masks.