Durban Cheapest Fares
The lowest fare found to Durban (DUR) was £2221 with Air France, the cheapest direct flight was £5283 with British Airways, while Business Class was £2221 with Air France. The fares shown here are the lowest flight prices to Durban obtained in actual searches by Just The Flight customers. To search and book flights to Durban in 2020 and 2021, please enter your requirements and click the search button above.
Durban and More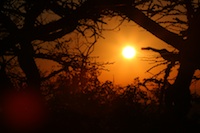 Situated on the natural harbour from which it takes its name, Durban is an exciting and vibrant city, is a popular destination offering so much in the way of natural beauty, history, culture and wildlife to the discerning visitor. Durban port, the busiest in South Africa, is a hive of activity in itself, with ships coming and going 24/7. Perfect if people watching is your thing!
Take a short drive from Durban and visit Phezulu Safari Park in the Valley of A Thousand Hills. Here you will see a spectacular display of traditional Zulu dance, have an opportunity to taste authentic Zulu cuisine and gain an insight into Zulu culture and history. From Phezulu, it is possible to visit a contemporary Zulu setting and you will see how the Zulu people live in the 21st century.
It would be impossible to mention Durban without safaris as this city offers a diverse range of safari packages as short as one day to longer treks.
There is no better way to gain a potted history of Durban that to take a one-day or half-day guided city tour and see famous places such as City Hall, John Ross Statue and the most famous of Durban's landmarks, the Da Gama Clock and Samson statue.
The Umegi River Bird Park is a haven for adults and children alike; with jungle vegetation and stunning waterfalls making the perfect backdrop to the walk-through aviaries where you can see at close quarters flamingos, toucans, parrots, macaws as well as a selection of some of the more rare and endangered species of birds on the planet.