Buenos Aires Cheapest Fares
To search and book flights to Buenos Aires in 2020 and 2021, please enter your requirements and click the search button above.
Argentinian Polo Open Championship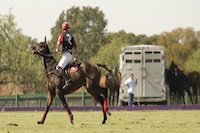 Excitement, elegance and equestrian games are the three components of a thrilling day for travellers to Buenos Aires. Situated in the affluent area of Palermo, the Argentinian Polo Open Championship offers visitors the thrill of the game and a chance to rub shoulders with polo's elite in this exclusive destination.
Beginning in November and taking place over several weeks into December, the sporting event, organised by the Asociacion Argentina de Polo, is an important date on the polo club calendar. With a history stretching back to 1893, the Argentinian Open is the fifth oldest championship in the world and the most important international polo tournament at club level. The games are populated by polo's top players and teams from across the world who travel to this destination to compete for the title.
Fans of the game will find plenty to keep them occupied; however, visitors without the same interest will still find activities to keep them amused. Occurring during the warm Argentinian summer, a glass of wine is never too far away, and the majesty of the horses and the fashion of the high-end spectators provide plenty to talk about.
Pack your finest clothes for socialising with polo's elite followers and celebrate the day's successes in one of the many bars and restaurants after the match. Equestrian enthusiasts and travellers looking for a touch of finesse will discover a diamond in the rough at this event in Buenos Aires.