Cheap Flights to Glasgow (GLA) from UK Airports
Book flights to Glasgow
Glasgow Cheapest Fares
The lowest fare found to Glasgow (GLA) was £287 with British Airways. The fares shown here are the lowest flight prices to Glasgow obtained in actual searches by Just The Flight customers. To search and book flights to Glasgow in 2020 and 2021, please enter your requirements and click the search button above.
Sample Fine Whiskey in Glasgow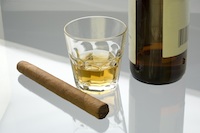 Glasgow is often thought of as an industrial area, but the waters here make some of the finest whiskey in the world. Sample a few types and take your favourite home with you.
Whiskey has been manufactured and bottled here for hundreds of years, but the differences between bottlings has been a secret of the locals until recently. Now you can sample a wide variety of malts and bottlings during one of the Whiskey Tours given around Glasgow pubs. Situated on the River Clyde in western Scotland, Glasgow has long been known as a shipbuilding city—and all those shipbuilders and sailors loved their whiskey. Sample drams from the Port Dundas and Strathclyde distilleries, and decide which one you love the most. These distilleries are not open to the public, but their product is available in most local pubs.
Seeing the whiskey-making business is interesting and will help you appreciate all the work that goes into making this most delicious drink. Just outside the city limits of Glasgow you will find the Auchentoshan Lowland Single Malt Distillery—single malt being the height of whiskey distilling. Another great location is the Glengoyne Single Malt Distillery, north of Glasgow on the A81. The scenery alone is worth the visit, especially in the spring and summer when the flowers are in bloom. Stop and take a picture in front of their signature waterfall, then go inside to the well-stocked tasting room and choose a sample. Or two.
Cheap Flights
The best prices our customer have found to Glasgow in the last 7 days
British Airways
Glasgow
£287