Havana Cheapest Fares
The lowest fare found to Havana (HAV) was £1628 with Iberia and Business Class was £1628 with Iberia. The fares shown here are the lowest flight prices to Havana obtained in actual searches by Just The Flight customers. To search and book flights to Havana in 2020 and 2021, please enter your requirements and click the search button above.
Havana brought to life by summer festivities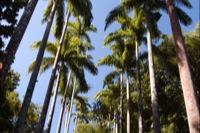 Cuba is known for many things – Che, Castro and cigars are all iconic symbols of modern Cuba, but the Havana Carnival is one event in the nation's capital that any visitor to the destination will find hard to miss.
The festival began many years ago and is famed for being a tribute to the slaves who suffered under Spanish rule. The songs and dances from their native homeland would be performed at the feast of Corpus Christ. This evolved into the festival we see today.
The date of the festival has changed over time and it is now traditionally held in the summer months. The festivities take place around the Malecon, which provides a little relief from the fantastic Caribbean sun that beats down on this spectacular destination.
The event is brought to life by groups of dancers and the floats that fill the streets of Havana. The dancers come from across Havana to perform and are said to rehearse all year to ensure they impress at the main event. The exciting mix of colour, dance and music ensure that the event is appealing to both the natives of Havana and tourists to the destination.
The children of Havana are handed a full day of the festivities; clowns, floats and dancers line the streets. Adult performers are often found to be coaching the performers of tomorrow in their neighbourhoods, preserving this fantastic tradition for tomorrow's generation.
A trip to Havana cannot fail to be enriched by being immersed in this fantastic display of Cuban culture.