Phuket Cheapest Fares
The lowest fare found to Phuket (HKT) was £482 with Austrian Airlines and Business Class was £2205 with Aeroflot. The fares shown here are the lowest flight prices to Phuket obtained in actual searches by Just The Flight customers. To search and book flights to Phuket in 2020 and 2021, please enter your requirements and click the search button above.
More Tourists Than Ever Visiting Phuket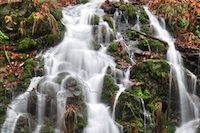 In recent years, Phuket in Thailand has enjoyed a massive tourism boom as visitors descend upon the city in their thousands. The city frequently tops polls for the best holiday destination on the planet, and experts are expecting this popularity to increase even more over the next few years.
This island, off the southwest coast of Thailand, is a stunning place for a holiday and features plenty of things for tourists to see and do. A big reason for its popularity is the incredible surroundings – holidaymakers can explore a paradise of sandy beaches, waterfalls, mountains and exotic jungle. It also offers a wild nightlife, water parks, temples and many other attractions, making it a great destination for all ages.
With the influx of visitors expected to get even larger, plans are being made to further improve the area and establish its position as one of the best holiday destinations in the world. One of these plans is to greatly increase the capacity of Phuket International Airport, which will allow many more flights to arrive and depart to meet the steadily increasing demand. Several new hotels and resorts are also planned for the area.
With all of these new improvements, the area is likely to get even more popular with visitors from all over the world. Phuket offers something very different from other Thai destinations such as Bangkok and Chang Mai, and it has great connections to other places in the region such as Singapore and Hong Kong.