Cheap Flights to Hurghada (HRG) from UK Airports
Book flights to Hurghada
Hurghada Cheapest Fares
The lowest fare found to Hurghada (HRG) was £434 with Turkish Airlines. The fares shown here are the lowest flight prices to Hurghada obtained in actual searches by Just The Flight customers. To search and book flights to Hurghada in 2020 and 2021, please enter your requirements and click the search button above.
Hurghada Welcomes Visitors for Coptic Christmas Celebrations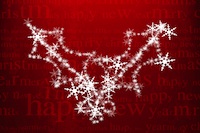 Egypt is a Muslim nation but what UK residents may not realise is that there is a sizeable Christian population in the nation as well. Nowhere is this more evident than in Hurghada, a town nestled alongside the Red Sea. Once a small fishing village, Hurghada today is a destination resort famed for its beaches and tourist amenities. These include the annual celebration of Coptic Christmas, held during the first week in January each year.
The Coptic Christmas celebration culminates in a Mass that marks the end of the Christian holy season, but actually begins more than a month prior. For 43 days Christians in Hurghada undergo a ritual fast to prepare themselves to remember the birth of Christ during the holy season. Tourists taking flights to this city in Egypt at any time during December will be able to appreciate the chance to see another branch of Christianity, one that has traditions and customs that are distinct from those of the Anglican church.
Hurghada is also an ideal destination for UK travellers at other times of the year as well. A popular attraction that provides a once in a lifetime experience is a glass bottomed boat tour of the Red Sea. With such a tour, there is no need to get wet or learn to snorkel. From the comfort of a boat, tourists can enjoy the sight of coral reefs sparkling brilliantly in the Egyptian sunlight and see the vast array of fish species that inhabit the waters near Hurghada.
Cheap Flights
The best prices our customer have found to Hurghada in the last 7 days
Turkish Airlines
Hurghada
£434