Houston Cheapest Fares
To search and book flights to Houston in 2020 and 2021, please enter your requirements and click the search button above.
Concert Season in Houston, Texas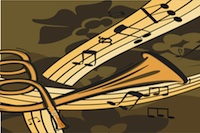 Houston, Texas, is the perfect destination for concerts that showcase many of the finest performers in the world. Houston is one of the few cities that has a full range of facilities for concerts and events, with six performance halls located in the city and nine resident professional performing arts groups. In fact, Houston boasts that only one other city in the United States has more theatre seats than it does. Resident performance groups include Houston Grand Opera, Houston Ballet, Houston Symphony Orchestra and The Alley Theatre. There are also many smaller, progressive and alternative acts in the wider Houston area, and many folk artists and arts groups also put on performances and get involved with the their local communities. Along with local acts, Houston attracts a variety of touring shows, bands and exhibitions. The largest city in Texas has a thriving cultural scene, ideal for a holiday destination. Houston's large airport, Houston George Bush International, makes the city an easily-reached destination both nationally and internationally.
Houston, located in the American state of Texas, is the fourth largest city in the entire United States. It has a population of over two million people and is the seat of Harris county. Houston, the economic head of Texas, and was founded in 1836 by Augustus Chapman Allen and John Kirby Allen, who named the state after General Sam Houston. Since then the state of Texas has become synonymous with oil production.