New York Cheapest Fares
The lowest fare found to New York (JFK) was £247 with Air France and Business Class was £1184 with British Airways. The fares shown here are the lowest flight prices to New York obtained in actual searches by Just The Flight customers. To search and book flights to New York in 2020 and 2021, please enter your requirements and click the search button above.
Shop New York City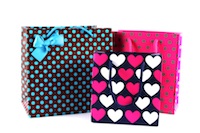 If you want it, it can be found in New York. One of the premier shopping Meccas of the world, New York, and specifically the City, has everything you could dream of in abundance. From classic stores such as Saks Fifth Avenue and Macy's to cutting-edge designer shops such as Jean-Paul and Giorgio, all types of fashion at every price point are yours for the taking. On a sunny day, there is no better excursion than to SoHo, where the lofty stores and cobblestoned streets make shopping not just fun, but an experience. Right next to Chinatown, a day in SoHo means you can shop, eat Chinese food, and then shop some more!
Far more than clothing is available, though. Shop Ricky's for every kind of hairbrush, wig and hair accessory imaginable, then swing into the Apple Store in SoHo and walk up the glass staircase and along the clear walkway. Pick up some music in the Virgin Megastore, a few toys at Toys R Us or FAO Schwarz, great deals on linens at Century 21, and bags and shoes at Bergdorf Goodman. Conveniently, Bergdorf also sells luggage, which you may need to bring home all your purchases.
Even New York City is getting in on the 'green' trend, so stop by Union Square and the greenmarket there. Fresh produce and flowers are available four times each week (Monday, Wednesday, Friday, and Saturday) all brought in from farms in upstate New York and surrounding areas. At the end of your trip if you only have a little money left, find one last bargain at H&M or Mexx before you finally turn for home.