Khartoum Cheapest Fares
The lowest fare found to Khartoum (KRT) was £1812 with EgyptAir and Business Class was £1812 with EgyptAir. The fares shown here are the lowest flight prices to Khartoum obtained in actual searches by Just The Flight customers. To search and book flights to Khartoum in 2020 and 2021, please enter your requirements and click the search button above.
The Khartoum International Book Fair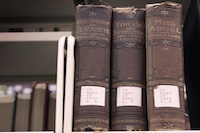 Khartoum is widely regarded as one of the more modern cities in central Africa. Furthermore, with its paved roads, high-rise buildings and good level of security, this destination is regarded as one of the safest central African cities. It is the capital of the Central African country of Sudan and close to two other cities, Bahri and Omdurman. Every year this upcoming tourists destination is host to the Khartoum International Book Fair, which draws writers from the surrounding countries.
Even though the high point of any tourist's visit to Khartoum is likely to be a visit to see the confluence of the White and Blue Niles, the Khartoum International Book Fair is also important enough, by itself, to attract international interest. The international book fair, which is organised by the Ministry of Culture, Youth and Sports is a fairly recent innovation, the first event having been held in 2004. The primary purpose of the event is to facilitate the exchange of ideas between writers, authors and publishers spanning different countries.
Another aspect of Khartoum or, more accurately, its neighbouring city of Omdurman, is Sufi dancing. Something that almost all tourists enjoy watching. Sufi dancing is celebrated in a very colourful dance festival held at the Hamed al Nil Tomb on a weekly basis. The event is promoted as being something any Western tourist to the area should not miss.
The primary airport for the capital, where all flights arrive and depart, is Khartoum Airport. It is worth noting that owing to the city's status in the region it receives a high level of traffic.