Lima Cheapest Fares
The lowest fare found to Lima (LIM) was £573 with LAN Airlines. The fares shown here are the lowest flight prices to Lima obtained in actual searches by Just The Flight customers. To search and book flights to Lima in 2020 and 2021, please enter your requirements and click the search button above.
Big Plans for Lima Tourism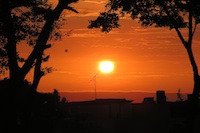 Peru's capital city, Lima, is experiencing a bigger growth in tourism than ever before, as more and more people decide to explore this fascinating part of the world. The increased demand for luxury tourism options in the area is leading to exciting plans being made for the city and for other major destinations throughout Peru.
There are proposals in place for several new hotels, resorts and fine dining restaurants throughout the region, which will soon begin to open their doors and increase the number of options available to tourists. The area has always been an amazing place to visit, and thousands of visitors are drawn each year to visit sights such as Macchu Picchu and the Nazca Lines. These new developments are likely to encourage even more tourists – especially those who wish for a more luxurious holiday experience.
Another result of this increased interest in Peru is the opening of several new airline routes to Lima. Flights are now available from a wide range of locations throughout Europe, the United States and South America, meaning that it is easier than ever to reach the area from anywhere in the world. These enhanced connections mean that Peru will become a much more feasible option for many tourists, and the number of visitors to the country is likely to increase even more.
The increased investment and development that is currently happening in Peru's tourism industry means that it is now a better time than ever before to visit this amazing country. It is easier than ever to get there, and the number of services available to tourists is constantly improving.