Montego Bay Cheapest Fares
To search and book flights to Montego Bay in 2020 and 2021, please enter your requirements and click the search button above.
The Jamaica Carnival and Reggae Sumfest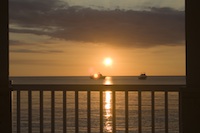 Originally called El Golfo de Buen Tiempo by Christopher Columbus in 1494, Montego Bay has become the tourist capital of Jamaica. This ideal location features the weather frozen tourists seek out during the winter months. This beautiful island is made up of limestone, volcanic mounds, the coastal Blue Mountains and some of the most exquisite beaches to be found anywhere in the world.
Montego Bay, Jamaica is a delight for festival goers with something scheduled for every month of the year. Whether they are into competitive fishing, a challenging tennis tournament, kite flying or golf, visitors will not be disappointed when it comes to activities.
Anyone considering Montego Bay as a February destination will be able to experience the Jamaica Carnival. For five weeks the city shows off its largest and longest festival, which attracts more than 100,000 people and provides a parade that is comparable to what travellers find in Rio De Janeiro.
Great deals on flights can also be found if Montego Bay is the destination in July for the Reggae Sumfest. This festival is the largest of its kind in the world and attracts thousands of people, including hundreds of reggae performers. While attending this festival visitors can also partake of traditional curried goat, sugarcane, jelly coconut, local fish dishes and bammy foods.
Visitors will also not want to miss out on the Miami to Montego Bay Pineapple Cup Yacht Race. This race takes place each February and offers the stunning sight of dozens of yachts making their way into the bay for the final leg of the 3-day race.