Madinah Cheapest Fares
To search and book flights to Madinah in 2020 and 2021, please enter your requirements and click the search button above.
The Teeba Festival comes to Madinah annually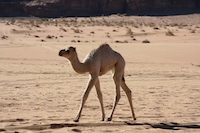 Madinah is the second holiest city in Islam because the Prophet Mohammed's burial place is located there. Many people from around the globe descend upon this historic and holy city every year to breathe in the atmosphere and the religious history. Along with its draw for people of faith as well as historians, both amateur and professional, the area boasts many exciting festivals throughout the year. Sports festivals are very popular here and competitions are held as a part of many of the most popular events and celebrations.
The most notable of the summer festivals in Saudi Arabia is the Teeba Festival. With events happening in various venues throughout Madinah, the festivities are packed full of exceptional and fun experiences for people to both participate in and witness. Many festivities focus on the culture of this city, which is located amongst the deserts, valleys and mountains that make Saudi Arabia such a unique destination for tourists.
The Teeba Festival is renowned for its days-long events that run the gamut in terms of activities. Fishing competitions, children's rally contests, water sports, and air sports are some of the most popular. Also included as part of the festivities is the Public Tent, and a camels and horses competition where these beautiful and traditional Saudi Arabian animals are honoured and shown off. The area comes alive each year in the summer with the Teeba Festival, with thousands of people coming to join in the excitement and take in a hint of the unique culture of the country in a holy place.