Mauritius Cheapest Fares
The lowest fare found to Mauritius (MRU) was £561 with Turkish Airlines, the cheapest direct flight was £601 with British Airways, while Business Class was £1966 with Kenya Airways. The fares shown here are the lowest flight prices to Mauritius obtained in actual searches by Just The Flight customers. To search and book flights to Mauritius in 2020 and 2021, please enter your requirements and click the search button above.
Mauritius: An Aquatic Paradise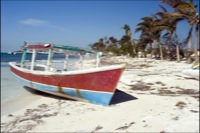 For most, Mauritius conjures up images of white sandy beaches, palm trees, blissful sunshine, waiters bringing you cocktails as you watch the glowing sun set over the shimmering ocean; in short, an elite, tropical paradise. Well, if this is what you think, you're not wrong. However, you would be wrong if you thought that sunbathing and sipping cocktails was all there was to do in this luxurious holiday destination – that is only the tip of the iceberg. Surrounded by vast plains of Indian Ocean, this destination is brimming with opportunities to take advantage of for the water-lovers among you.
If boating is your idea of bliss, Yacht Charters' splendid 150-year-old sailing ship, the Isla Mauritia, offers two-day cruises during which you can indulge in fine cuisine, enjoy some delightful music and try your hand at a little snorkelling. There are other companies offering day-trips around the islands, some of which also include the option of swimming and snorkelling.
If your idea of aqua heaven is a little less boat and a little more water, you might want to try out one of the many dive centres offering scuba diving jaunts for holidaymakers. However, if the idea of learning to dive seems like a bit of a faff for a short break, you might want to experiment with Captain Nemo's Undersea Walking. There is no need to be a strong swimmer, or even a swimmer at all, to get wet and explore some of the Indian Ocean's vibrant coral reefs and colourful tropical fish as your weight belt and oxygen-fed divers' helmet literally allows you to walk on the ocean floor.