Cheap Flights to Nairobi (NBO) from UK Airports
Book flights to Nairobi
Nairobi Cheapest Fares
The lowest fare found to Nairobi (NBO) was £434 with KLM, the cheapest direct flight was £2477 with Kenya Airways, while Business Class was £1677 with Swiss. The fares shown here are the lowest flight prices to Nairobi obtained in actual searches by Just The Flight customers. To search and book flights to Nairobi in 2020 and 2021, please enter your requirements and click the search button above.
Nairobi a Vibrant African City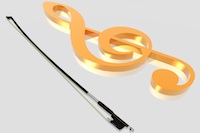 Many of the people who visit Nairobi are drawn by Kenya's worldwide reputation as a fantastic safari destination. Kenya is a great destination for those who want to see big game in its natural surroundings. However, Nairobi itself has much to offer tourists with its exciting sights, vibrant markets and lively nightlife. Nairobi is a dream destination for many and, with cheaper flights becoming available, it is a destination that is worth consideration.
Nairobi hosts a range of events and festivals throughout the year, ranging from safari rallies to camel derbies. One of the most exciting events is the Kenya Music Festival, which brings together musicians from all over Africa in a festival that showcases the unique talents and skills of African musicians. The Kenya Music Festival takes place in August and is held at the Kenyatta International Conference Centre close to the City Hall and Parliament. The event features a range of musical genres and everyone takes part, from students to the public. Visitors to the event can enjoy African, Asian and Western sounds along with dance and instrumental music. Of particular interest is the traditional folk music. Young Kenyans take to the stage to represent their provinces with colourful costumes, body painting, traditional songs, dance, poetry and gospel music. A range of traditional dances that are performed by tribes on special occasions such as the harvest, circumcision ceremonies or wedding ceremonies are also performed by a number of tribes including the Maasai and others from other areas of Kenya, Tanzania and Uganda.
Cheap Flights
The best prices our customer have found to Nairobi in the last 7 days
KLM
Nairobi
£434

Business Class
The cheapest business class flights to Nairobi our customers have found in the last 7 days
Swiss
Nairobi
£1677

Lufthansa
Nairobi
£1683

KLM
Nairobi
£1793

Air France
Nairobi
£1794

EgyptAir
Nairobi
£1807