Porto Cheapest Fares
The lowest fare found to Porto (OPO) was £83 with EasyJet. The fares shown here are the lowest flight prices to Porto obtained in actual searches by Just The Flight customers. To search and book flights to Porto in 2020 and 2021, please enter your requirements and click the search button above.
Porto Prepares for Sao Joao Festival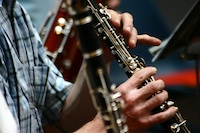 The Sao Joao Festival in Porto takes place every year in late June, and is arguably one of the best street festivals in the whole of Europe. At its heart, the festival is a celebration of Saint John the Baptist, but nowadays it has many other aspects as well. It attracts thousands of visitors to the city every year, and is a great opportunity for tourists to take part in Portuguese culture. The Sao Joao Festival is widely held to be a truly one of a kind experience, making this an ideal time to pay a visit.
These annual festivities have taken place for over six hundred years, so taking part is a great way to get a feel for the traditions and history of the city. The party generally kicks off in the early evening, and the streets are filled with concerts, dancing and food and drink. Young people can be seen carrying out the tradition of leaping over bonfires, and the sky is filled with hundreds of twinkling fire lanterns. Once midnight arrives there is a spectacular display of fireworks, after which the party continues until at least the early hours, or even into the next day.
The Sao Joao Festival can be an unforgettable experience for anyone visiting Porto, and is likely to be a highlight of any trip to the area. It gives tourists a unique opportunity to take part in a tradition that is centuries old, and that is a key part of the city's culture. It is a real fusion of Portugal's religious heritage, pagan traditions and more modern aspects, and is a party that definitely should not be missed.