Paphos Cheapest Fares
The lowest fare found to Paphos (PFO) was £84 with EasyJet. The fares shown here are the lowest flight prices to Paphos obtained in actual searches by Just The Flight customers. To search and book flights to Paphos in 2020 and 2021, please enter your requirements and click the search button above.
Paphos Spring Festivals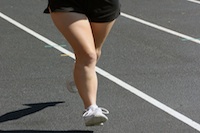 There really is no bad time to visit Paphos (on the Greek island of Cyprus) but springtime brings some wonderful festivals. The entire island comes alive, and you can enjoy the best of modern Greece whilst celebrating its ancient heritage. February brings the biggest celebration of the year, the Limassol Carnival. With a nod to ancient Greece, the streets burst with parades full of magically decorated participants and floats. Singers and musicians wander the streets, children can participate in a fancy dress party, and the town's castle (where Richard the Lionheart was married) becomes the focus of many activities. Food, wine, dancing, and song are the order of the day—and night—during this festival that draws thousands from around the globe.
If, after that, you feel the need for something a bit healthier, just stay in Paphos into March, where you can watch the Classical Games or partake in the Paphos Marathon.
Even non-runners enjoy the marathon, with its opportunity to get up close to the runners to cheer them on. This event, held every March, draws runners from around the world. A full marathon is held, but also a half-marathon and a ten-kilometre race. Both professional and amateur athletes alike take part, allowing entrants to race against people at their own skill level.
The Classical Games are held one day only in March (the date varies by year) and the events are inspired by the ones held at the original Olympics. This is definitely worth a visit to see Olympics without the huge ticket prices of the modern ones.