Majorca Cheapest Fares
The lowest fare found to Majorca (PMI) was £78 with EasyJet. The fares shown here are the lowest flight prices to Majorca obtained in actual searches by Just The Flight customers. To search and book flights to Majorca in 2020 and 2021, please enter your requirements and click the search button above.
Majorca Hoping to Host Formula One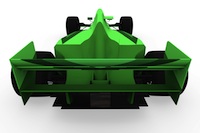 The popular holiday destination of Majorca is hoping to further increase tourism to the area by hosting Formula One races. Plans are currently being made to build a new world class racetrack on the Spanish island, which could enable it to host prestigious Formula One Grand Prix events.
A lot of racing enthusiasts believe that the idyllic island would be the perfect location for Formula One races, partly because of the reputation that it has as a great place for a holiday, and partly because of its location. The main airport at Palma is within easy reach of the planned racetrack, and there are plenty of flights to the airport from major destinations all across Europe. The island also has a plentiful supply of good hotels, restaurants and nightlife due to its standing as a major holiday location, so there are plenty of amenities for race goers to enjoy when not at the track.
Hosting this kind of large racing event would bring many more visitors to the island from all over the world, and would help to boost tourism in the off season.
This move is yet another example of the way in which Majorca is making its mark as a world class holiday destination. For many years it has topped polls as one of the best holiday locations in the world, and hosting this kind of major event is likely to bring it to even greater prominence.