Panama City Cheapest Fares
To search and book flights to Panama City in 2020 and 2021, please enter your requirements and click the search button above.
Join in Panama City's Carnaval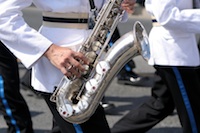 Travellers with a destination of Panama City, Panama who are looking for excitement will find it when they visit the annual Carnival. This festival, celebrated for four days before Ash Wednesday, provides locals and tourists with some revelry before the Lenten season begins. You will find Carnival in Panama City, Panama to be a fun, memorable experience.
Since Carnival has a large turnout, travellers are advised to make their holiday plans in advance. Most of the festivities take place in Panama City itself, as well as the nearby destination of Las Tablas. It is often compared with the Mardi Gras celebration in New Orleans and the Carnival in Rio de Janeiro.
The parades are one of the major parts of the celebration, featuring elaborate floats and the competing Carnival queens on their thrones. A unique feature is the water trucks, which spray paradegoers to provide some refreshment. A more informal parade takes place during the day, while the formal parade occurs at night. Dancing and masquerade parties can also be found in various locations throughout the city during this time, and travellers can take part in many of these.
Another major feature of the Carnival celebration is the concerts. These feature some of the top names in popular Latin music. You can also hear traditional types of Latin music, including Tipico, merengue and salsa.
Visitors who decide to take part in Panama City's festivities are sure to have a good time. The mixture of parades, concerts and other colourful entertainment is sure to encourage visitors to return again.