Cheap Flights to Shanghai (PVG) from UK Airports
Book flights to Shanghai
Shanghai Cheapest Fares
To search and book flights to Shanghai in 2020 and 2021, please enter your requirements and click the search button above.
Shanghai Where Tradition Meets Modernity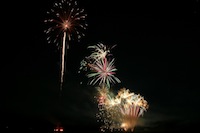 Cathay Pacific offers cheap flights to Shanghai, one of Asia's most spectacular destinations. Shanghai is one of the most vibrant and fastest growing cities in the world. It has a rich heritage and, as a tourist destination, it has plenty to offer.
Shanghai is renowned for its film festival which attracts thousands of people from around the world. However, Shanghai's calendar is full of events and festivals including cultural and sporting events and large celebrations of traditional Chinese national holidays. The lantern festivals are particularly spectacular and visitors to the city during these festivals have the chance to experience the city's fascinating traditions and interact with the locals. Chinese New Year is one of the biggest traditional celebrations. Chinese New Year is celebrated on the first day of the lunar calendar, which falls in late-January or February. During the festivities, friends and family meet up and celebrate with feasting and dancing. Lion dances, dragon dances and Yangge dances are all performed. Yangge dancing is a 2,000-year-old religious activity which was traditionally performed to greet the gods and dispel evil. Visitors to the city during this time will also see some spectacular firework displays all over the city. As soon as the clock strikes to announce the arrival of the new year, many of Shanghai's residents will light up fireworks and the air is filled with the smell of smoke and the sound of firecrackers. Visitors can also see colourful parades and enjoy the many Chinese delicacies on offer.