Santiago Cheapest Fares
The lowest fare found to Santiago (SCL) was £2099 with LAN Airlines and Business Class was £2099 with LAN Airlines. The fares shown here are the lowest flight prices to Santiago obtained in actual searches by Just The Flight customers. To search and book flights to Santiago in 2020 and 2021, please enter your requirements and click the search button above.
Attending the Jazz Festival of Santiago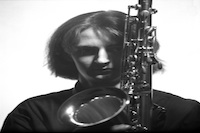 In recent years Santiago is a city that has been gradually improving as a tourist destination. It offers some amazing vistas and a wide array of activities for visitors to experience. One aspect of the city, which has already produced a high level of interest internationally, is its music culture. The city is a major hub for global and local fans of jazz, which is embodied by the world famous Festival de Jazz de Providencia. As the name suggests, this is a jazz festival that is highly respected by lovers of the genre in many countries throughout the world.
While being the capital of Chile, Santiago is also the cultural and social centre of the country, thanks to the range of events, restaurants, theatres, museums, bars and other entertainment opportunities it features. In addition to these, this colourful destination also has a thriving café culture that has resulted in it forming a major bond with jazz.
As previously mentioned, the jazz scene in the city is one of the best in the world. Apart from having diverse jazz cafes, the city also holds an annual festival celebrating this style of music. The Festival de Jazz de Providencia is an exceptional event that takes place in the summer season. As Chile is in the southern hemisphere this usually means February. The festival consists of local jazz talent, as well as many international guest artists.
Visitors travelling to the city should be aware that all flights land and take off from Santiago Airport.