Thessaloniki Cheapest Fares
The lowest fare found to Thessaloniki (SKG) was £192 with EasyJet. The fares shown here are the lowest flight prices to Thessaloniki obtained in actual searches by Just The Flight customers. To search and book flights to Thessaloniki in 2020 and 2021, please enter your requirements and click the search button above.
Thessaloniki's Dimitria Festival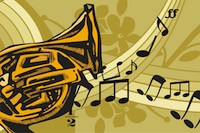 Thessaloniki, Greece is the home of the Dimitria Festival, an explosion of music, theatre and dance; it is the largest event on this beautiful city's calendar. As of 1995 the Dimitria Festival has been a member of the European Association of International Festivals.
This traditional festival commemorates St Demetrios, Thessaloniki's patron saint. The festival was originally celebrated in Thessaloniki during the city's golden age in the years of the Byzantine Empire, and then disappeared after the fall of the empire. Having been all but forgotten, the festival was re-introduced after almost five centuries in the 1960s and today celebrates the magical world of the arts.
The Dimitria Festival takes place annually over a three month period in the autumn, and is now one of the most established and important cultural events in Europe. The city of Thessaloniki becomes an open-air theatre, transforming many cultural venues into showcase arenas.
Visitors to Thessaloniki during this festival can enjoy a vibrant mix of the traditional along with the modern arts. Promoting both Greek and global performers, artists of all ages are given the opportunity to present their work and communicate with the art loving world.
Major national ballets, operas and symphony orchestras as well as folk groups and jazz ensembles have all been invited to entertain at past festivals, and the lives of artists such as Chopin, Nikos Kavvadias and John Lennon have been honoured by the festival in different years.