Salzburg Cheapest Fares
To search and book flights to Salzburg in 2020 and 2021, please enter your requirements and click the search button above.
Salzburg is a Centre for Classical Music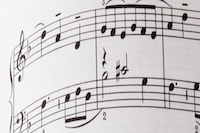 The famed Austrian city of Salzburg has produced some of the most outstanding classical musicians of all time and has long been a centre of cultural performances in the arts of classical music and opera. Each year, particularly in the summer, Salzburg becomes a destination for classical music lovers from around the globe. Thousands flock to the historic city to enjoy some of the best concerts and operatic performances that Europe has to offer.
Some of the events that take place throughout the city of Salzburg each year include classical musicians playing concerts in various venues, operas and films. Visitors are able to choose which events and performances appeal to their tastes while taking in the sights of this charming Austrian city.
The country of Austria is world-renowned for its long history of contributions to classical music in the form of famed musicians, symphonies and world-renowned operatic performances. The city of Salzburg has become a strong cultural hub that continues to gather from the best musicians from the international scene.
Visitors to Austria are encouraged to take in the quaint and charming atmosphere of this Old World city. There are many other exciting attractions for people of all ages and interests. Salzburg is a centre of music in Europe and continues to grow in popularity as a holiday destination every year amongst music lovers from around the globe.
Daily flights are available to Salzburg throughout the year.