Quito Cheapest Fares
To search and book flights to Quito in 2020 and 2021, please enter your requirements and click the search button above.
Quito Carnivals Capture Spirits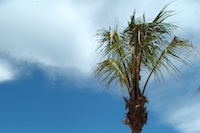 The people of Quito know how to throw a good party. This exciting holiday destination, the capital city of Ecuador, which is set against the awe-inspiring backdrop of the Andes, is famed for its lively, cultural carnivals occurring frequently throughout the year.
One of this bustling city's most notable carnivals is simply known as Carnival – a celebration of an amalgamation of pagan and Christian rituals and traditions – and is held in the run up to Lent, either in February or March depending on the year. All of Ecuador celebrates this event in one way or another, but the folk of Quito take things to an entirely new level of fun. The predominant focus of these colourful communal celebrations is water fighting, with citizens using the event as a much-needed excuse to let their hair down and relax some of the usual boundaries keeping society in check. So don't be surprised if you receive a water balloon on the head during this particularly mischievous time of year! Other features of this unique carnival include joyous street parties and beautiful flower parades all around the Ecuadorian destination.
Perhaps the most famous carnival that takes place in Quito, however, is the Fiestas de Quito (celebrations of Quito) that takes place from the last day in November until the sixth day of December. This exhilarating week is a frenzy of crazy flamenco dancing, lustrous opera singing, rampaging bull fighting and culture-rich theatrics. It is simply unmissable, so if you're thinking of touring Ecuador at this time of year, this is most certainly the place to be!