Montreal Cheapest Fares
To search and book flights to Montreal in 2020 and 2021, please enter your requirements and click the search button above.
Montreal: The city of festivals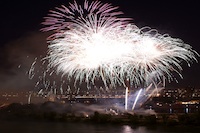 Montreal is known as Canada's city of festivals, it is a vibrant, multicultural urban centre offering visitors a mix of French and English cultures, fine dining, a unique combination of winding cobblestone streets and skyscrapers, all with a decidedly European flare.
The summer months are by far the busiest each year when it comes to Montreal's most popular annual festivals, including top favourites, like the International Jazz Fest in June and July, the Divers/Cite Gay Festival and the World Film Festival, organised each August. But visitors arriving to this exciting Canadian destination in the winter months will also find plenty to see and do, with some of the country's most popular outdoors events and festivals taking place in and around Montreal. Each year, the January Igloofest provides a glimpse into Arctic life and culture, while February allows visitors to explore the best of French Canadian and Quebecois cinema. The High Lights Festival adds a little brightness to the winter sky, showcasing the best of Canadian live music, theatre and and evening entertainment.
This destination is also home to some of Canada's most iconic landmarks, including the St. Joseph Oratory, perched atop Mount Royal, the Notre-Dame Cathedral, the seemingly endless Underground City, as well as Bonsecours Market in the centre of quaint Old Montreal. The city is also known for its unique local dishes, including smoked meat sandwiches and poutine, French-Canadian comfort foot comprised of chips, melted curds of cheese and gravy.