Los Angeles Travel Guide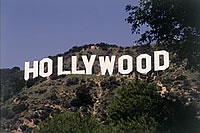 Los Angeles, The City of Angels is the epitome of the American Dream. It's a fast paced, glossy, modern city which is home to Disneyland, Hollywood, Malibu, Beverley Hills, Bel Air and many many wannabe rock stars and actors!
Location
West coast, USA
Climate
Summer temperatures in Los Angeles can reach 32C but due to surrounding mountains, LA is largely protected from extreme heat and humidity. Winter temperatures are around 12C
Currency
US Dollars
Time Difference
GMT - 8 hrs
Transfer Time
Los Angeles International Airport is around 20 miles south west of downtown. Public transport is cheap but very slow. Shuttle buses and taxis are preferable.
Hotels
Los angeles does have many hotel rooms though finding somewhere inexpensive and well located can be a problem. Booking in advance is recommended. Downtown has both upmarket and budget hotels; Hollywood has a wide range of cheap motels; and West LA, Santa Monica, Beverly Hills and Malibu are predominantly mid- to upper-range.
Attractions
Hollywood, Disneyland, Universal Studios, Beverley Hills, Malibu Beach, Venice Beach, Chinatown, Museum of Contemporary Art, Union Station, Broadway
Shopping
Los Angeles is a high fashion town. Check out the fashions (and the price tags!) on Rodeo Drive and keep your eyes peeled for the stars. North La Brea Avenue is Rodeo Drive's trendier, cheaper sibling, the place for retro fashion and clubwear and Downtown is home to the fashion and garment districts.
Excursions
There are many trips available from LA. Destinations nearby include San Bernardino National Forest, Palm Springs, Santa Catalina Island, Pasadena and La Brea Tar Pits.
Family
Los Angeles is a very family friendly place and kids are well catered for with Disneyland located nearby and many restaurants and attractions are child friendly. Some hotels offer free child places.
Getting Around
Los Angeles is a sprawling city and is definitely built for cars. That said it is possible to get around the city by public transport and there are four bus operators and a Metro Rail system. Car hire is recommended