Larnaca Travel Guide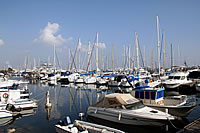 Larnaca is one of the oldest cities in the world and offers visitors all the trappings of a sun-drenched holiday resort coupled with a fascinating historical and cultural experience. Other resorts accessible from Larnaca include Limassol, Ayia Napa, Paralimni, Protaras and Pervolia.
Location
South east coast of Cyprus
Climate
Warm Mediterranean climate – mild winters (average 10-15 degrees Celsius), hot summers (average 27-30 degrees Celsius)
Currency
Cyprus Pound
Time Difference
GMT +2 hrs
Transfer Time
Transfer times by coach from the airport to resorts are: Larnaca and Pervolia (approx 20-30 mins), Limassol, Ayia Napa, Protaras and Paralimni (between 1 and 2 hours). Car Hire and Taxis and are also available.
Hotels
Larnaca offers a wide range of accommodation from small local pensions, self-catering apartments to luxury 5 star club resort hotels.
Attractions
There is so much to do in and around Larnaca, eg watersports, diving, golf, hiking, mountain-biking. Cultural sites include the church of St. Lazarus, Larnaca Medieval Museum, the Larnaka District Archaeological Museum and the Pierides Foundation Museum
Shopping
Great shopping from international boutiques to local street markets. Take time out to enjoy one of the many tavernas, cafes and restaurants that line the promenade.
Excursions
Tours of Larnaca, the surrounding countryside and other villages and town in the region are available. A visit to the beautiful village of Lefkara famous for its lace making is a must. Explore one or more of the other nearby resorts of Larnaca, Pervolia, Ayia Napa, Protaras and Paralimni.
Family
Larnaca is a family orientated destination and child discounts are available at some resort hotels.
Getting Around
A great way to explore Larnaca is to walk through its quaint streets, along its palm-lined promenade and take in the visiting yachts at its stunning harbour. However for the less energetic local buses and private taxis are available. Car hire is recommended for those who want to explore further afield in Cyprus.