Mauritian spas offer ultimate relaxation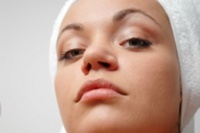 If holidaymakers are looking for one of the world's most exotic locations, Mauritius is often a place that is highly recommended. Here, pristine beaches, towering palm trees and sumptuous cocktails offer travellers the ideal ambiance to relax. For those wanting a spa retreat, indulging in some of the treatments available in Mauritius will offer a decadent break from reality.
Mauritius has a great variety of spas, and after long days on the beach visitors to this country can head inside for a treatment or two. One of the area's top spas is Oberoi, which is a spa that offers open-topped treatment facilities so that the open sky can filter in. Both communal and private baths and tubs are available, allowing for added intimacy.
For some natural treatment in a saltwater lagoon, the best place to explore is Mahebourg. The largest lagoon in Mauritius can be found here and visitors can take a refreshing swim before enjoying walks along the beach and sampling fresh seafood and fruits from the markets. Meanwhile, for those who want a little more adventure, heading beneath the waves with scuba diving will offer stunning sights of marine life.
For the ultimate relaxation, Mauritius is definitely a place to consider. With plenty of spas and activities, visitors can be as active or relaxed as they wish.