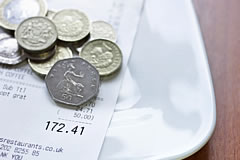 Ever wondered how much you should be tipping when you go off on your hols? Try our handy guide showing how much to tip in restaurants, hotels and for taxis around the globe. And if you're travelling to Mordor, Narnia or North Korea, we've got you covered.
Find out now: How much should I tip?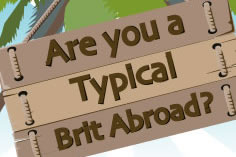 As a Brit, what are you more likely to bring back from a trip abroad: an appreciation of that country's language and culture, or badly sunburnt shoulders and 200 cigarettes from the airport's duty-free? That's your warm up question out of the way - now it's time to really find out if you're a typical Brit aboard…
Take the quiz: Are You a Typical Brit Abroad?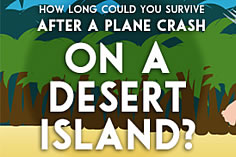 One minute you're debating whether to have "chicken or fish", the next you're hurtling to earth at an unnatural speed. You and your fellow passengers all survive the plane crash, but exactly how long could you survive stranded on a desert island?
Take the quiz: How long could you survive on a desert island?