Cheap Flights to Bulgaria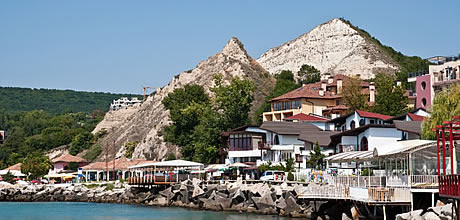 Book your flights to Bulgaria, a picturesque country with plenty to see and do including, visiting museums, historical places and monasteries. Bulgaria caters for all activities from skiing in the winter to relaxing on the beach in the summer.
Bourgas
Book your flights to Bulgaria and land at the Bourgas International Airport. Bourgas famous for the International Folklore Festival situated on the Black Sea coastline offers local attractions to tourists including the mineral spas, Otmanli Park and the Isle of St Anastasia, which is located in the Bourgas Bay near cape Atia.
Sofia
If you book a flight to Bulgaria, this City is certainly worth a visit. An exciting city with amazing nightlife, including live music clubs, restaurants, cafes and bars, for something different visit the Lodkite, an open-air bar in the city park. Mount Vistosha offers recreational activities including skiing, hiking and mountain climbing.
Varna
Book a flight to Varna, Bulgaria's Seaside Capital and the 'Pearl of the Black Sea Coast'. The most popular year round holiday destinations in Bulgaria, Varna offers museums, art galleries, historical buildings and entertainment, besides being close buy to nearby beach resorts, including Albena and the resort of Golden Sands, a nature reserve at Kamchia and the scenic cliffs along the Balchik coast.