Varna Cheapest Fares
The lowest fare found to Varna (VAR) was £167 with Austrian Airlines. The fares shown here are the lowest flight prices to Varna obtained in actual searches by Just The Flight customers. To search and book flights to Varna in 2021 and 2022, please enter your requirements and click the search button above.
International Music Festival Hits Varna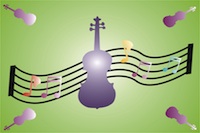 Varna, a city on the Black Sea coast of Bulgaria, is a place that is full of culture and love for the arts. But there is one time of the year when this is even more apparent – in summer, when the International Music Festival hits the area.
The festival is devoted to classical music, and is a celebration of composers, musicians and musical works. It is well known both in Bulgaria and internationally, and brings many visitors to the city every year to attend the concerts and recitals that take place. Not only do visitors get to hear the very best musicians that Bulgaria has to offer, but they are also treated to a variety of international orchestras, choirs, ballet companies and other performers. Many aspiring musicians and composers have found fame as a result of participating in this festival, and it is a great place to experience some wonderful music and dance.
Whilst in the area, Varna itself also has a large number of exciting things for tourists to see and do. The city's Archaeological Museum is definitely worth a visit, as is the Sea Garden with its aquarium and dolphinarium. The city also has an impressive range of old Eastern Orthodox churches, which show off some beautiful architecture.
Getting to the region is not difficult, as there are air connections to other locations in Bulgaria and throughout Europe. There are regular flights to London, Vienna and Budapest, so tourists may enjoy taking in these other centres of music and culture on the same trip.