Just the Flight's Guide to London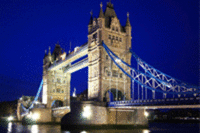 There is no bad time to visit London, as there is always plenty to see and do all year round. However, it is often recommend that September is the best time to book flights to London. The weather is still warm, Open House weekend allows tourists to visit houses normally closed to the public, theatre is back from Edinburgh with a host of new shows and the opera and theatre season begins.
If you have booked one of the many available cheap flights to London, make sure you check out all the attractions that the city has to offer. Some of the biggest crowd pullers are the London Dungeon, located in the bowels of London Bridge Station, which focuses on the darker side of London life; Madame Tussaud's and the London Eye, which dominates the skyline opposite the Houses of Parliament. The Tower of London, Buckingham Palace and Westminster Abbey are also very popular. Queues for these attractions can be long, but there are so many other attractions that are interesting and quirky, including Dickens' house, the old operating theatre and the toy museum near Goodge Street. The London Museum has recently been renovated and provides a fascinating insight into life in the capital through the ages. London is home to some world-class museums and art galleries, including the British Museum, the Tate, the Tate Modern and the National Gallery. Admission to these museums is free, although there is a charge for temporary exhibitions.
London is one of the greenest cities in the world and if the weather is good a visit to one of its parks, gardens, heaths or the famous Kew Gardens makes for a great day out. Open-air theatre performances are held in Regent's Park during the summer months and children will love the Princess Diana Playground inspired by J.M. Barrie's novel Peter Pan. Hyde Park features the famous riding track Rotten Row and head for Speaker's Corner to hear some of London's most vocal orators. Another great option for a sunny day is a trip on the River Thames, the perfect way to see some of London's attractions without the crowds.
There is plenty of nightlife to be had for anyone thinking of booking flights to London, from clubs and bars to theatres, dance and opera. Choose from dance clubs offering every type of music to live comedy shows to top West End musicals, there is something for everyone. Clubs include the world famous Ministry of Sound, which has built up a cult following; every weekend 5,000 clubbers go through its doors. Film is also well represented, with cinemas showing the latest blockbusters or independent cinemas showing special interest or foreign films, some in their original language. TimeOut London provides a useful guide to all the events, festivals and exhibitions currently being held in the city as well as reviews of shows, restaurants and bars.
London has a diverse range of restaurants to suit all budgets. Some areas are known for a particular type of cuisine, for example Brick Lane is home to many Bangladeshi restaurants. Thai, Chinese, Japanese, French, Italian, Greek, Middle Eastern, Spanish, Mexican and Indian are just some of the cuisines on offer. London has a number of top-class restaurants run by well-known chefs, so splash out and enjoy fine dining and spot the celebrities at the Ivy, Sketch or Cipriani. Nothing is more British than afternoon tea and some of the best places in London to relax and enjoy a range of delicious cakes and fancies include the Ritz, Fortnum and Mason, the Berkeley and the Waldorf Hilton. However, even if you are on a budget, eating out doesn't have to mean compromising on quality. Many online restaurant guides contain sections listing the best-value restaurants.
If you are looking for a spot of retail therapy, London has a range of shops offering everything from souvenirs to high-end fashion. Harrods is arguably the most famous shop in London and the streets around Old Bond Street, Kensington and Knightsbridge are the places to go for designer products. The West End has many high-street stores such as H&M, TopShop and Gap, whilst for trendy clothes and exclusive names try King's Road and Covent Garden Market. For more quirky and unique items stroll around one of London's open-air markets, such as Camden Market or Portbello Road Market. Serious foodies should head to Borough Market, while if you are interested in antiques try the Passage in Islington. For ethnic foods and products explore Brixton's market, Brick Lane or Chinatown.