Cheap Flights to London (LCY) from UK Airports
Book flights to London
London Cheapest Fares
The lowest fare found to London (LCY) was £80 with Flybe. The fares shown here are the lowest flight prices to London obtained in actual searches by Just The Flight customers. To search and book flights to London in 2020 and 2021, please enter your requirements and click the search button above.
London Comes Alive to the Sounds of the Caribbean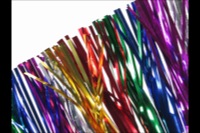 London has a unique character which has attracted tourists for many years. London is a destination that offers visitors a vibrant blend of cultures and communities. In addition to its history and excellent museums, London is a hugely popular destination for tourists.
London hosts a wide variety of events, festivals and exhibitions throughout the year. One of the most popular events held each August is the Notting Hill Carnival, a colourful explosion of food, culture, music and fun. The carnival was initially a celebration of London's Caribbean community and was first held in 1964 an,d since then, the event has grown to become the largest street festival in Europe. Up to two million revellers join in the fun and follow the parade as it wends its way through the streets of London. Participants wear a variety of colourful costumes that take months to prepare and visitors can also enjoy the fantastic floats, hundreds of Caribbean food stalls and the sounds of traditional steel bands and top performers. There are also hundreds of stalls that line the carnival route. The Notting Hill Carnival gets underway with a steel band competition on the Saturday. Sunday is Children's Day and this is when the prizes are awarded for the best costumes. The Bank Holiday Monday is when the main parade takes place, when sound systems will be blasting out a mix of reggae, hip-hop and modern dance hits. Residents and visitors alike join in the fun with dancing, drinking and eating going on long after the parades have finished.
Cheap Flights
The best prices our customer have found to London in the last 7 days
Flybe
London
£80

Virgin
London
£89

British Airways
London
£117

Direct Flights
The cheapest direct flights to London our customers have found in the last 7 days
Flybe
London
£80

Virgin
London
£89

British Airways
London
£117