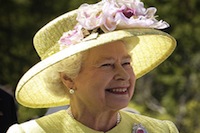 Book cheap flights to United Kingdom by selecting an airport destination in United Kingdom below. Compare flights to United Kingdom from over a hundred airlines worldwide and book online with us today.
The country of the United Kingdom is made up of four constituent nations; England, Scotland, Wales and Northern Ireland and its nearest neighbours are Ireland, France, Belgium and the Netherlands.
The capital city of the United Kingdom is London, with other major cities in the country including Birmingham, Glasgow, Liverpool and Leeds.
The United Kingdom is a popular destination for many travellers with its fascinating history and dynamic modern culture. The main areas of interest to visit in the United Kingdom include London, Belfast, Birmingham, and Bristol. The main airports in the United Kingdom include London Heathrow Airport, London Gatwick Airport, and London Stansted Airport.
As well as being the capital of the United Kingdom, London is also the largest city in Western Europe and the European Union with a population of nearly 8 million people. There are plenty of tourist attractions to visit in London including Buckingham Palace, The London Eye, Marble Arch, and St Pauls Cathedral. Belfast is the capital of Northern Ireland and is surrounded by low hills. Places to see in Belfast include the City Hall, Ormeau Baths Gallery, and Saint Anne's Cathedral. Birmingham is the United Kingdom's second largest city and includes many places of interest such as Aston Hall, and Cadbury World.
The major industries in the United Kingdom include the financial industry, auto industry, printing & publishing, pharmaceuticals and the furniture industries.