Shetland Islands Cheapest Fares
The lowest fare found to Shetland Islands (SDZ) was £568 with Flybe. The fares shown here are the lowest flight prices to Shetland Islands obtained in actual searches by Just The Flight customers. To search and book flights to Shetland Islands in 2020 and 2021, please enter your requirements and click the search button above.
Up Helly Aa!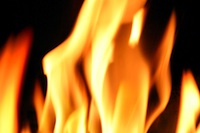 The weather has never stopped the Shetland town of Lerwick holding Europe's biggest annual fire festival, Up Helly Aa, on the 31st January every year. The Shetland Islands are on the same latitude as southern Greenland and gales, sleet and snow have never caused the annual burning of a Viking galley to be postponed at this destination.
The Up Helly Aa is an amazing sight and a great celebration of the Island's history, and it shows the islanders' spirit and skills. The head of the festival is the Guizer Jarl and it is always a closely guarded secret as to which Norse saga character he will be and what he will be wearing.
Over 800 men in costume line the darkened streets on the evening of Up Helly Aa, carrying fence posts wrapped in paraffin-soaked sacking. When the rocket bursts over the town hall they light their torches, the band starts to play and the procession begins following the Guizer Jarl, who is standing proud at the helm of his long ship pulled along by strong Viking warriors to the burning site. Amid loud cheering, the Guizer Jarl gets off the ship and then the burning torches are thrown into it and the singing begins. The guizers then visit dozens of private and public parties and perform the act they have been rehearsing all year.
The Fire Festivals of the Shetland Islands make them an interesting holiday destination. The Shetland Islands have their own airport with regular flights from major Scottish cities and other Scottish islands.