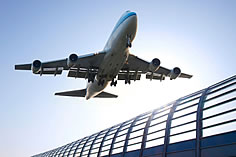 Where to go, when to go, how to get there and what to do when you arrive. Our travel guides give you the information you want about cities and holiday destinations around the globe.
Our travel experts have compiled a list of worldwide airport guides so you can have all the essential airport information at your fingertips before you fly: Location, amenities, terminal information, transport links and airlines.
Just the Flight's airline guides offer all the need-to-know information on the world's most popular airlines: Which routes they offer, bases & hubs of operation, cabin class information, aircraft and frequent flyer programs.