Moscow Sheremetyevo (SVO) Airport Guide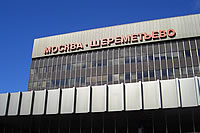 Located 20 miles north-west of Moscow, Sheremetyevo International Airport is one of Russia's main international gateways.
The airport comprises two terminal buildings and construction of a third is currently in the pipeline. A free shuttle bus service operates between the terminals and journey time is around ten minutes. Taxis are also available for passengers who are short on time.
Sheremetyevo International Airport recently enjoyed its busiest year - handling more than 15 million passengers during 2008, representing an 8.5 per cent increase on the previous year.
Carriers currently serving the airport from the UK include Scandinavian Airlines, Air France and KLM.
Sheremetyevo International Airport Amenities
The airport has a good range of amenities, with both terminals offering banking and bureau de change facilities. There are two post offices and passengers can also access fax and photocopying services.
Luggage trolleys are available for hire and those who feel the need can employ the services of a porter to do the honours for them. Left-luggage facilities are also available.
Sheremetyevo International is home to a limited selection of shops and there are duty-free outlets located in both terminals. Sheremetyevo also has a hairdressers, pharmacy and medical centre.
Business passengers will find an executive centre in Terminal 2, where access to fax, telephone and conferencing facilities are on offer. The nearby Novotel Moscow Sheremetyevo Airport also has meeting rooms for hire, as well as internet access.
The airport has a selection of bars and restaurants, with a mixture of Russian and international cuisine on offer. There are a number of self-service buffet-style restaurants, as well as coffee shops and even an Irish pub.
Facilities for disabled passengers do exist, although they are basic and travellers are advised to inform their airline of their needs before leaving the UK.
Terminals at Moscow Sheremetyevo
The airport comprises three terminals; Terminal 1, Terminal 2 and the newly opened Terminal C, which handles short-haul regional flights. Transfer time between the terminals takes around ten minutes and as well as free airport shuttles, public buses and fixed-rate taxis are also available.
Sheremetyevo International Transport Links
Transport links Travelling to Moscow city centre by train is by far the most convenient option for those looking to get to the city centre quickly. A new direct train service, known as the Aeroexpress, was opened in June 2008 and travel time takes approximately 30 minutes. Train services operate between 05:45 and 23:55.
Buses are available and travel time to the city centre ranges from 30 to 45 minutes, depending on routes. Official airport taxis are also in operation.
Russia's other main airport, Domodedovo International, is located 34 kilometres to the south of Moscow. Passengers can access the airport easily by travelling from Sheremetyevo International to the city centre and changing trains. Domodedovo International also has its own high-speed railway service and journey time from Moscow is around 40 minutes.