Cheap Flights to Newcastle (NCL) from UK Airports
Book flights to Newcastle
Newcastle Cheapest Fares
The lowest fare found to Newcastle (NCL) was £64 with EasyJet. The fares shown here are the lowest flight prices to Newcastle obtained in actual searches by Just The Flight customers. To search and book flights to Newcastle in 2022 and 2023, please enter your requirements and click the search button above.
Newcastle One of the UK's Best Short Breaks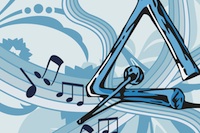 In recent months Newcastle has seen a number of airlines increasing the number of flights that they offer from the airport. Newcastle is a destination that offers a wide range of accommodation to suit every budget. Newcastle is also a city with a rich history and is considered to be one of the best short break destinations in the UK.
Newcastle is host to many events throughout the year. The city's Metro Radio Arena can seat up to 11,000 people and it puts on many events ranging from Guns 'N' Roses concerts to Disney on Ice performances and football matches. The Carling Academy was built to provide better access to music programmes and it features many local bands as well as more well-known artists. In mid-July, the city hosts the Mouth of the Tyne Festival, which showcases music from around the world. Visitors and residents alike can see cultural performances, art displays, light shows and parades. The Mouth of the Tyne Festival runs for four days and features world-class street theatre, comedy acts, pageants and live music at locations and venues on both sides of the River Tyne. There are also special one-off performances. Many of the events are free. The festivities end with a fantastic firework display. The programme celebrates spontaneity, so last-minute surprises are not uncommon. Past events have included a Bollywood-style parade complete with a life-size model of an elephant and a comical Belgian duo who performed juggling and acrobatics to the delight of the crowds.
Cheap Flights
The best prices our customer have found to Newcastle in the last 7 days
EasyJet
Newcastle
£64

Flybe
Newcastle
£80

British Airways
Newcastle
£169

Direct Flights
The cheapest direct flights to Newcastle our customers have found in the last 7 days
EasyJet
Newcastle
£64

Flybe
Newcastle
£80

British Airways
Newcastle
£169