Inverness Cheapest Fares
The lowest fare found to Inverness (INV) was £54 with EasyJet. The fares shown here are the lowest flight prices to Inverness obtained in actual searches by Just The Flight customers. To search and book flights to Inverness in 2022 and 2023, please enter your requirements and click the search button above.
The peak of piping to be seen in Inverness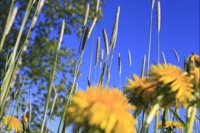 Inverness is proud to call itself home to the Northern Meeting, the world's most-prestigious, bad-piping event! Each September, the world's top pipers disembark from their flight into Inverness Airport as one of the world's top 100 aiming to win the Clasp, the most prestigious prize offered by the competition.
Inverness is regarded as the capital of the Highlands and is the most northern city in the UK, more than 250km from Edinburgh and 900km from London. The Northern Meeting was founded from a meeting held in 1788 by 13 Highland gentlemen who were seeking to enliven the North of Scotland. Fast-forward more than 200 years and the event is now a vibrant and enthusiastic society centred on the bagpiping, although this is not the limit of the festivities. The Northern Meeting is also known for its autumn and Christmas balls, bringing many patriotic expatriates back to the destination to take part in the festivities.
The Gold Clasp is the pinnacle prize of the Northern Meeting and is only open to former winners of a gold medal. The honour is such that it draws the top pipers from all over the world, including the United States, Canada, Australia, New Zealand, Northern Ireland, Europe and the rest of the British Isles.
Inverness is ranked as the highest in Scotland for its quality of life, making it a thoroughly pleasant place to live, and certainly one you should make a destination on any trip to the Highlands.