Birmingham Cheapest Fares
The lowest fare found to Birmingham (BHX) was £55 with EasyJet. The fares shown here are the lowest flight prices to Birmingham obtained in actual searches by Just The Flight customers. To search and book flights to Birmingham in 2022, please enter your requirements and click the search button above.
Birmingham Holds the Family Jewels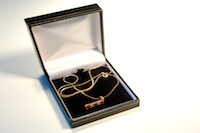 Birmingham, about 200 kilometres north-west of London, is the place to head when looking for gold, silver, or precious gems, and especially diamonds. The "jewellery quarter" of the city was originally outlined by Vyse Street and Warstone Lane, though it has expanded over the years and now spills well beyond those boundaries. Stand beneath the signature Chamberlain Clock that announces your arrival in the Jewellery Quarter and have your picture taken, then stroll along the streets and take in the Edwardian and Victorian architecture of the buildings that house shops and, in many cases, living quarters.
The Jewellery Quarter now hosts bars, cafes, art galleries and the School of Jewellery. A fantastic and interesting stop is at any show that the Birmingham Institute of Art and Design (BIAD) puts on, but especially the School of Jewellery. Innovative, forward-thinking designs are always on display, and many times can be purchased for a great price. In addition, you will be supporting the UK's up and coming new designers. In a few years, you could own a priceless piece if your chosen designer becomes a Big Name.
Whatever you do, though, do not leave Birmingham without purchasing at least one piece of jewellery for you or someone you love. Diamond engagement rings, pins, watches, even cameos and pocket watches are available, often at prices you will not find further south. Birmingham is also a centre for jewellery repair, especially of antique pieces, so if you have a family heirloom that requires repair, bring it with you to Birmingham.