Londonderry Cheapest Fares
To search and book flights to Londonderry in 2022 and 2023, please enter your requirements and click the search button above.
Londonderry set to be UK City of Culture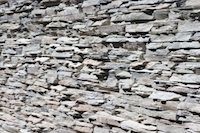 Londonderry is making preparations for an increase in tourism after being chosen as the UK's first City of Culture. Already a fascinating destination, this title is set to make the ancient walled city an even more popular place to visit amongst visitors to Northern Ireland and the UK.
As well as bringing a year long celebration of culture, this development will also have a very positive effect on the city itself. Already, there are plans in place to raise the historic city walls to World Heritage Status in honour of the occasion, and to build a national cultural treasure at Ebrington, ensuring the city's potential even further as a tourist destination for years to come. There will also be substantial investment in the city's infrastructure and overall regeneration.
During the city's year of festivity itself, major events such as the Turner Prize and the Brit Awards are to be held in the area, which will no doubt introduce many more people to this beautiful area and all that it has to offer. A programme of festivals, events and celebrations taking in all aspects of culture will run throughout the year. This too is expected to attract many visitors to the city.
All this makes it a very exciting time to plan a visit to Londonderry. The city is gearing up to step on to the world stage, proving that it has an enormous amount to offer its visitors in terms of contemporary culture, history and its own unique charm.