Exeter Cheapest Fares
The lowest fare found to Exeter (EXT) was £101 with Flybe. The fares shown here are the lowest flight prices to Exeter obtained in actual searches by Just The Flight customers. To search and book flights to Exeter in 2022 and 2023, please enter your requirements and click the search button above.
Discover a host of ancient architecture in Exeter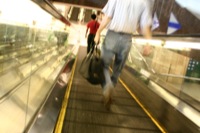 Exeter is a city sitting in the heart of traditional English countryside in Devon. Sitting on the River Exe, this popular tourist destination boasts scenic views and a range of historical architecture.
As an example, you cannot miss the gloriously beautiful Exeter Cathedral enriching the skyline of the city. Dating back to 1050, this ancient building is steeped in historical significance and is one of the most popular attractions for visitors to this destination.
If religious architecture floats your boat, you will also be interested in visiting the Benedictine Priory of St Nicholas – or simply St Nicholas' Priory if you wish to avoid the mouthful – the remains of an ancient monastery founded in 1087, which have been left partially in tact and are now run as a museum by Exeter City Council.
Exeter is also home to the third oldest Jewish synagogue in the United Kingdom. Exeter Synagogue was built as a Sephardi synagogue for Dutch Jews but is now used by the Ashkenazi Jewish population.
The ruins of Rougemont Castle are another of Exeter's most visited attractions; these date back to 1068 and were built by William the Conqueror's task force to enable him to keep the city under control. With its enthralling history, this building – and the beautiful Rougemont Gardens that surround it – is a magnet for history buffs.
Other architectural points of interest are the Guildhall – the oldest municipal building currently in use in England – the Guild of Tuckers and Weavers, the Custom House – the oldest surviving brick building in the city – and 'The House that Moved', a Tudor building that was moved from its original location to a new street in 1961.