Belfast Cheapest Fares
The lowest fare found to Belfast (BHD) was £70 with Flybe. The fares shown here are the lowest flight prices to Belfast obtained in actual searches by Just The Flight customers. To search and book flights to Belfast in 2022 and 2023, please enter your requirements and click the search button above.
Belfast's Entertainment Adventures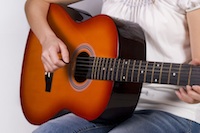 Perhaps entertainment is not the first thing that comes to peoples' minds when they think of Belfast, but it should be. The city is putting aside its conflicts and focusing on bringing people in by hosting a wide variety of arts and entertainment performances in venues throughout the city. One of the newer festivals, the Cathedral Quarter Arts Festival, sounds rather frumpy, but actually is quite cutting-edge. Street performers, comedians (not always appropriate for the ears of the little ones), and wandering entertainers will keep you busy as you move between pubs and performances. The Cathedral Quarter Arts Festival runs during parts of April and May every year, and is definitely worth the short hop to Belfast.
Another arts essential in Belfast is Orangefest, which used to be known as the 12th of July celebration. It is held, predictably, in July, and if you can manage to fly into Belfast on the evening of the 11th of July, have your camera ready because you will see bonfires below you everywhere. It is quite a sight as you come in for a landing. These are nights for each community to gather together, and you may find your hotel lightly staffed that night as many people will be participating.
Also in March and April, Belfast continues to run a Film Festival. Since these are dying breeds in these days of DVDs and streaming video, if you're any fan at all of film, you will want to catch at least a few of the fine movies that show, both from big-name producers and local filmmakers.