Plovdiv Cheapest Fares
To search and book flights to Plovdiv in 2020 and 2021, please enter your requirements and click the search button above.
Exhibition Industry Cures Recession Woes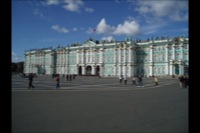 Flights arrive daily at Plovdiv's airport that is ideally located both for Plovdiv, and for the famous Bulgarian ski resorts of Bansko and Pamorovo. Often referred to as "The City of the Seven Hills" Plovdiv is Europe's oldest continuously inhabited city. It is a popular destination for business travellers because of its importance as an economic, transport, education, and cultural centre.
This cosmopolitan city is host to music, film and theatre festivals all year round, as well as being the home of the Plovdiv International Fair (PIF). According to the Executive Director of PIF, "The exhibition industry has become a driving power to pull the economy out of the recession". Indeed the Fair attracts more than 600,000 visitors annually to this historic destination in Eastern Europe.
The Fair administrators have a long history of organising exhibitions, having hosted World Fair exhibits three times in the last 40 years. Their decision to increase the attendance to the spring event by hosting several related exhibits during the same period from late March to early April was successful beyond anyone's expectations. The exhibits were focused on hobby, fashion, leisure activities, education, and entertainment and over 27,000 attendees flooded the halls of this state of the art facility.
Exhibitions are scheduled in all four seasons of the year. The Christmas Sales event also held in the Fair is a winner during the month of December and attracts serious gift givers from all over Europe.