Cheap Flights to Sofia (SOF) from UK Airports
Book flights to Sofia
Sofia Cheapest Fares
The lowest fare found to Sofia (SOF) was £55 with EasyJet. The fares shown here are the lowest flight prices to Sofia obtained in actual searches by Just The Flight customers. To search and book flights to Sofia in 2022 and 2023, please enter your requirements and click the search button above.
Sofia a City of Culture, History and Beer Festivals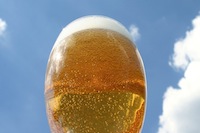 According to a recent survey, Sofia ranked number one for the cheapest European destinations. Sofia is becoming a more popular destination every year by virtue of its cheap prices for hotels, drinks, meals, entertainment and attractions.
Sofia has a number of events and festivals during the year which are marked by public holidays and celebrations. Many of the events are linked to historical events and the cultural heritage of the city and its neighbouring cities. Other events include theatre and cultural programmes that are held regularly in the city. The city's events programme is growing each year as the country becomes more cosmopolitan. Visitors can find everything from avant-garde art exhibitions to metal bands to opera. One of the city's main summer attractions is the traditional beer festival. The mayor of Sofia kicks off the festivities on May 30 and visitors are also entertained by Bulgarian musicians. Bulgaria is more widely known for its wine rather than its beer, but it is reputed to have some excellent lagers. The brewing of beer in Bulgaria dates back to the 19th century when it was introduced by the French, Swiss and Austrians. Today, Bulgaria ranks number 25 for beer consumption per capita. Many of the beers today are international brands, but local Bulgarian beers can still be found that have their own unique taste. The festival lasts for a week and each night the participants can listen to traditional Bulgarian music, pop and jazz. Fish and chips are served to complement the beer.