Three destinations to enjoy a flotilla holiday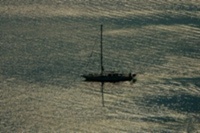 Sailing is a popular pastime and an increasing number of holidaymakers are enjoying flotilla breaks, where a large number of boats all sail on a specific route together. There are many top spots for sailing around the world, and these are Just the Flight's top three spots for 2012.
1. Greece
Greece has ideal sailing conditions for novices and has a great variety of places to explore. Flights to Athens are reasonably inexpensive, and sailing trips from Kalamos offer the chance to see the stunning Ionian Sea. Temperatures range between 23°C and 33°C and beautiful pine tree landscapes and quaint fishing villages can be enjoyed.
2. Turkey
Turkey is a very popular destination and travellers can easily fly to Bodrum or Dalaman to access flotilla sailing holidays. One particularly popular spot is Dorian, and sailors can enjoy windless mornings of swimming and snorkelling before setting sail. Children's activity coordinators are also available, making it the ideal break for families.
3. Caribbean
For those wanting a Caribbean adventure, St Vincent is ideal. Located in the Grenadines this area boasts over 30 islands to explore, making it the ideal spot for a holiday flotilla experience.