New Boutique Hotels to Benefit Sydney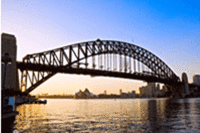 For many Brits, Sydney remains a hugely attractive holiday hotspot to visit. Offering many iconic landmarks, such as the famous opera house and bridge, individuals flock to the city down under to enjoy a trip of a lifetime.
As part of plans to redevelop the city centre, a number of new boutique hotels have been launched to attract travellers looking to experience a luxurious stay during their holiday. Former hotel Central Park has recently been re-launched by 8Hotels, and has been dubbed the Park8 Hotel, providing visitors to the city the latest in chic and luxurious services.
Located in the very centre of Sydney's business district, the new hotel will not only attract tourists, but business travellers as well. With room numbers increased to a total of 36 (including loft apartments), all with wireless broadband and rain style showers, the new hotel will provide travellers with ample accommodation and luxury.
Discussing the re-launch and the opportunity for visitors to visit Sydney in style, 8Hotels chief executive office, Paul Fischma, explained: "Park8 has afforded us the ability to create a spectacular product and fill a niche in the Sydney CBD market with large rooms, an exceptional location, our signature design and all with a value driven price."
The news will not only inspire newcomers to the brand, but also those who have come across the boutique hotels in Brisbane, Melbourne, and Canberra, who can now enjoy services in one of the world's most iconic city's.