Hungary's Spas Offer Free New Year Visits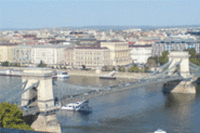 In a bid to increase tourists to Budapest, the Hungarian capital has revealed that a number of free spa visits will be available during the spring. With British travellers looking towards their first 2011 holiday, free spa incentives will make the city a popular destination and will potentially see tourists flooding to the eastern Europe destination in search of relaxation.
Throughout March 2011 Budapest will be running a winter marketing campaign, allowing visitors to take advantage of relaxing experiences for both the mind and the body. Three of the top spas will be offering a day's free entry to tourists, and those wanting to visit and explore the city will also be able to find a variety of free extra night deals. To take advantage, travellers will need to stay in the capital for a minimum of three nights. Whilst Gellert Baths and Spa and Szechenvi thermal bath will be offering the spa incentives, 60 hotels in the city will be offering the free night's stay incentive.
Eastern Europe is becoming increasingly attractive among British travellers who want to explore slightly further afield than more traditional destinations, such as the south of France or Spain. With many air carriers, including Wizz Air, British Airways and Malev, offering comfortable and competitively priced fares to the city, Hungary is accessible from a range of British airports. And with the winter incentive offering tourists fantastic savings, a spring visit to Hungary could prove to be luxurious and affordable.