New Hotels To Improve African Accommodation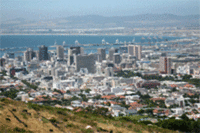 It has been announced by Rezidor Hotel Group that they are to develop two new hotels in Africa, providing better accommodation options for those visiting the continent. Convenient for those travelling both for business and leisure, the hotels will be built in Kenya and South Africa, offering a total of 286 new rooms.
Speaking about the development plans, chief executive officer and president of Rezidor, Kurt Ritter, said "Africa is one of our key markets for future business development. This emerging continent offers huge natural resources, improved infrastructure and increasingly stable systems. At the same time Africa lacks internationally branded hotel rooms or shows a dated hotel inventory in many cities."
Rezidor's first hotel will be built in Kenya and named the Park Inn Nairobi Westlands. Located in Nairobi and close to the airport, the hotel will provide guests with 126 rooms, gym facilities, rooftop swimming pool and a range of services for business activity. Kenya's capital is nicknamed the 'Safari Capital of the World' and the latest hotel will offer tourists a brand new and quality hotel to stay in.
Meanwhile, South Africa's newest hotel will be located in Limpopo, adding to Rezidor's current hotels in Cape Town and Sandton. The Park Inn Polokwane will offer 160 rooms with outdoor swimming pool, gym and business facilities. The hotel is ideally situated for travelling to neighbouring nations including Mozambique, Botswana and Zimbabwe and with Kruger National Park on its doorstep, it will also cater to those on safari.
Whilst the hotels aren't due to open until 2013 they will be greatly anticipated by those wanting to travel to Africa. And with demand for destinations on the continent increasing, the new hotels will fill the hole that currently exists in the accommodation market there.