More Baggage Allowance for Passengers with EgyptAir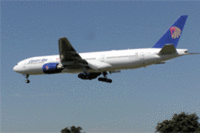 It has been revealed that passengers travelling with EgyptAir are to enjoy larger baggage allowances. The national carrier for Egypt announced that the new measures would make travelling less expensive whilst increasing the quality of service which customers enjoy.
With the airline wanting to boost the numbers of passengers, EgyptAir has revealed that all domestic and international travellers will be able to take more luggage with them. From 1st June 2011 individuals will be able to carry two bags with them weighing 23 kilos each, offering 46 kilos of free baggage allowance. Meanwhile, those flying in business class with the airline will be able to enjoy increased weight limits of 32 kilos per bag whilst frequent flyers will also gain advantages in this area. Gold card holders will be able to take an additional 23 kilo bag with them, whilst silver card holders will receive a 50 per cent discount on the cost of a third item of luggage.
Group chairman of EgyptAir, Hussein Massoud, explained "In spite of the increase of operating costs because of the soaring oil prices, we have launched this new policy to support the Egyptian customers and to encourage the tourism traffic into Egypt." So with the nation increasing in popularity for holidaying British individuals, the increased luggage allowances are set to attract increased traveller numbers.